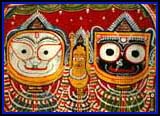 February - 2019
Mo
Tu
We
Th
Fr
Sa
Su
1
2
3
4
5
6
7
8
9
10
11
12
13
14
15
16
17
18
19
20
21
22
23
24
25
26
27
28
Training Details and Registration
We welcome gynaecologists to participate in our training programme.
Candidates limited to 5 (five) per batch
Training Schedule
1st Batch
Nov 27th-03 Dec.2008
2nd Batch
December 08th-14th 2008
Registration fee only for the course
For Indian Paricipants
INR 20000.00
For Overseas Participants
USD 650
Certificate of attendance will be awarded at the end of course.
CD of technique (video and text) will be presented free of cost.
Candidates will get chance to assist operation on turn basis.
Registration Form for training